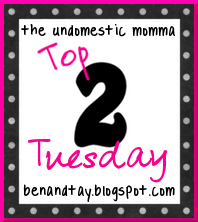 Top 2 Favourite Stores
My number one favourite store in South Africa is:
I can always find something that I LOVE at woolies!
My number 2 is a shoe store cause you know I love shoes!
I don't often get to buy shoes at ALDO cause I can't always afford it but I would shop there every month if I could. In fact, I just saw a pair there the other day that I would love to own...
If you'd like to play along with Top 2 Tuesday, go over to
the undomestic momma
to link up!
xoxo